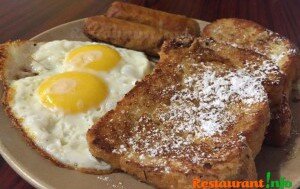 Location :
Koramangala 5th Block, Bangalore
Timings : 10am to 10pm
Cost : Cost for two : Rs 600.
Cuisine : American, Cafe
Must have :-

All English Breakfast
The Complete Meaty Omelete
Meaty Cheese Burger
Burger Americano
Snicker Bar Waffles
Death By Waffles

Really felt a whole lotta love for this place. They keep up to our expectations and mostly a little more. They have a smally library, quite a few pictures on the walls ,the li'l plants, painted containers, wall quotes and mono-chromatic lighting which adds to its soothing ambiance. Its a No-WiFi place, so that you can spend a peaceful time with your partner.
The All English Breakfast is a complete filler with beans, eggs, sausages, toasts. The Meaty Cheese Burger was tender & juicy and the flavor was just perfectly delicious. The burgers & sandwiches were served with potato crisps. Waffles were just so balanced, right amount of softness, cream & the flavor syrup. The coolers and other beverages are decent but not that great compared to the meat-eats.
Its a pocket friendly place. It is a nice place to hang out and enjoy some munchies. The food here was pretty enjoyable. Will definitely recommend this place on a cool & happy weekend.