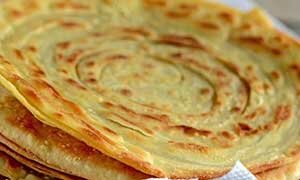 Location : 7th Main, 80ft Road, Koramangala 1st Block, Wipro Park.Near Spencer Supermarket, Bangalore
Contact No. : +91 9916871190
Timings : 12PM to 10.30PM
Cost : ₹ 200 for two
Home Delivery : Available [Minimum order ₹ 200]
Delivers at :
Cuisine : Bengali, Chinese
From the Menu : [Our Recommendation]

Rolls

Paneer Mayo Roll [₹ 60]
Chicken Mayo Roll [₹ 70]
Veg Gopal Bhar Special Roll [₹ 65]
Chicken Gopal Bhar Special Roll [₹ 75]
Veg Roll [₹ 40]
Egg Chicken Roll [₹ 70]
Veg Roll [₹ 40]

Starters

Chicken Fried Momo [₹70]
Chicken Lollypop Dry [₹ 100]
Chicken Steamed Momo [₹150]
Chilly Chicken [₹110]
Chilly Fish [₹110]
Chicken Chop [₹35]
Chicken Cutlet [₹50]
Fish Cutlet [₹60]

Bread/ Paratha

Chicken Mughlai Paratha [₹ 90]
Egg Mughlai Paratha [₹ 80]
Gopal Bhar Special Mughlai Paratha [₹100]
Laccha Paratha [₹15]
Luchi [₹10 per piece]
Tawa Roti [₹10]

Rice/ Biryani/ Noodles

Gopal Bhar Special Pulao [₹100]
Steamed Rice [₹ 50]
Bengali Rice Bowl [₹80]
Veg Fried Rice/ Noodles [₹ 90]
Chicken Chinese Rice Bowl [₹180]
Chicken Fried Rice [₹110]
Egg Fried Rice/ Noodles [₹ 100]

Non-Veg Gravy

Mutton Kasha (6 Pcs) [₹210]
Chicken Kasha (6 Pcs) [₹150]
Chicken Curry (6 Pcs/4 Pcs) [₹140/ ₹120]
Chicken Chap (Qtr) [₹120]

Veg Gravy

Aloo Dum [₹ 60]
Paneer Masala [₹ 120]
Mixed Vegetable [₹ 60]

For the biggest Bengali colony in Bangalore Gopal Bhar has brought a huge variety of snacks and fast food items. Deep oil fried Mughlai Paratha, Dimer Devil [Egg Devil], Kosha Mangsho and Luchi those are among few of the huge list of Bengali snack item.
The Bengalis are famous for their affection for oily foods and Gelusil both at a same time. A bengali can travel from Tollygaunge [A place in south Kolkata] to Shyambazar [A place in North Kolkata] to grab a piece of soft Kosha Mangsho [Mutton] at Golbarir Kosha Mangsho.
The fish cutlet, Mughlai Paratha with Chicken Kosha, Egg Roll are among the list which you should try.
There is a Tea counter also at the same premises, which makes a bengali happier than getting a friend request from a girl in Facebook, as they can spend hours over a tea and Egg Devil or Cutlet.
The ambiance is not that good, the owner should get a canopy atleast, as the tree above the sitting area continuously drops leaves and sticks and many birds sitting above can add some mayonnaise free of cost to the food.