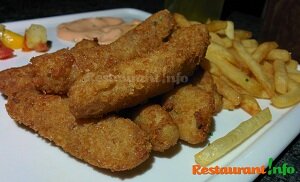 Location : 5th Floor, Goenka Chambers, 55, 19th Main Road, Jeewan Griha Colony, JP Nagar, Phase 2, Bangalore
Contact No. : 088800 75000
Timings : 11:30AM to 10.30PM
Cost : ₹ 2000 for two
Cuisine : Fresh Beer, Snacks, Italian, Oriental, Desserts
From the Menu : [Our Recommendation]

| Beers | Alc% | Bitterness |
| --- | --- | --- |
| Belgian Wit Beer | 4.40% | 12 |
| Roggen Weizen | 4.90% | 8 |
| Dunkel Weizen | 5.30% | 20 |
| Golden Ale | 6.10% | 18 |
| IPA | 6.40% | 40 |
| Hefeweizen | 5% | 12 |

Beer Cocktails

Weizen Up [Rs. 195]
Liquid Gold [Rs. 195]
The Godfather [Rs. 480]

Breezer Cocktails

Breezer Sunset [Rs. 250]
Breezer Tropical Passion [Rs. 300]
Beezer Woohoo [Rs. 250]

Crazy Bombs

Jager Bomb [Rs. 599]
Beer Bomb [Rs. 250]

Brewsky Speciality – Food

Brewsky Bhel [₹ 75]
Brewsky Battered Onion Rings [₹ 175]
Chef's Soup Du Jour [₹ 125/150]
Brewsky Som Tum [₹ 150]
Tanoori Platter Non Veg [With Prawns] [₹ 425/495]
Mediterranean Fish fingers[₹ 275]

Pizzas [all 11 inches, 8 slices]

Pizza Margharita [₹ 245]
Mediterranean Pizza [₹ 295]
Brewsky Veggies Delight [₹295]
Brewsky FishNet Pizza [₹325]
Michelangelo's Chicken Delight [₹325]

Being situated at the heart of JP Nagar, it attarcts many beer-lovers from BTM, JayaNagar anf JP Nagar area as many of them hate the traffic which you have to cross to reach a pub in MG Road or Koramangala. If you are thinking of a Rooftop pub, Brewsky is must go. They have evolved a lot and they are getting better day by day.
Sitting there one side you can see beautiful view of JP Nagar, Bannerghata Road and BTM. In the evening the citylights is breathtaking and cool brezze will welcome you to settle down with your glass of beer.
For food they have many varieties. You should not miss their thin crust pizzas, specially Michelangelo's Chicken Delight.
Music is very soothing and apt to the environment. Sometime you may find one of your favorite old school rock ater long time. If you are a footbal lover, there big screen Tvs will allow you to cheer for your favourite team.
The sitting could be better. Sitting for a long time on their iron chairs sometimes may become painful.